Tag Archive for:
Sybil Praski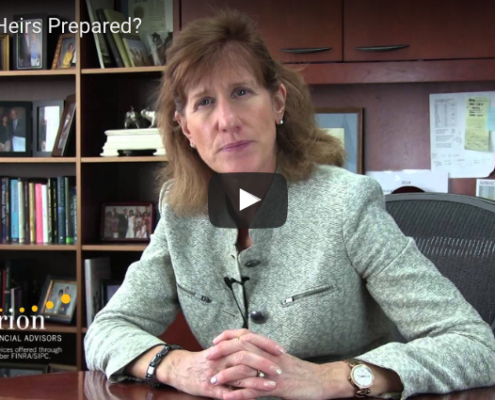 We believe there are many important areas an estate plan does not cover. It boils down to one simple question: Your estate plan is in place, but are your heirs prepared?
https://prosperion.us/wp-content/uploads/2014/06/preparing_heirs.png
425
761
Sybil Praski
https://prosperion.us/wp-content/uploads/2017/02/whitelogosized.png
Sybil Praski
2014-06-02 21:15:24
2017-05-22 15:58:01
Are your Heirs Prepared for Their Inheritance?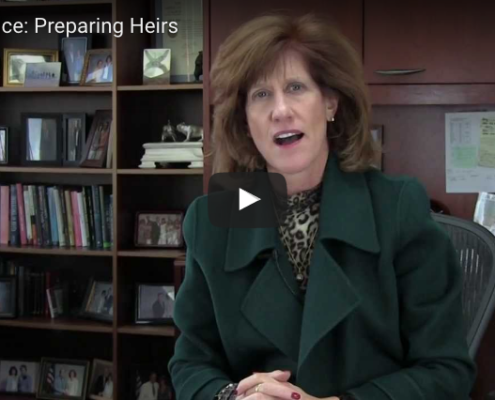 Families, with the prudent guidance of professional advisors, typically do a very good job at preparing the assets to transfer to the heirs through the pre-transition planning processes of estate and tax planning, investment management, and philanthropy. But what is lacking is preparing the heirs to receive and manage the assets – the missing link in estate planning.
https://prosperion.us/wp-content/uploads/2014/03/new_service_preparing_heirs.png
426
761
Sybil Praski
https://prosperion.us/wp-content/uploads/2017/02/whitelogosized.png
Sybil Praski
2014-03-20 19:55:24
2017-05-22 15:58:03
New Service: Preparing Heirs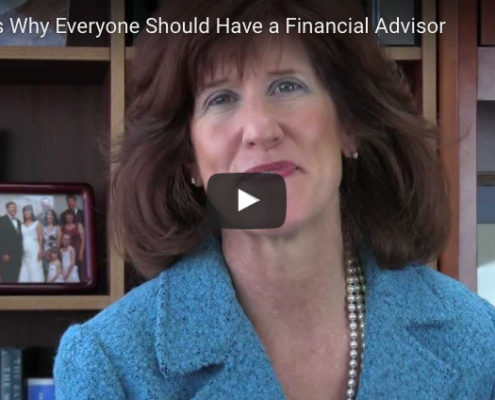 Exclusive Conference Hosts Gathering of Nation's Pre-eminent Financial Advisors and Industry Decision Makers PALM BEACH — Sybil Praski of Prosperion Financial Advisors attended the seventh-annual Barron's Top Women Advisors Summit,…
0
0
Sybil Praski
https://prosperion.us/wp-content/uploads/2017/02/whitelogosized.png
Sybil Praski
2014-02-06 21:55:38
2017-12-07 15:01:11
Press Release: Sybil Praski Among Financial Advisors Attending Barron's Top Women Advisors Summit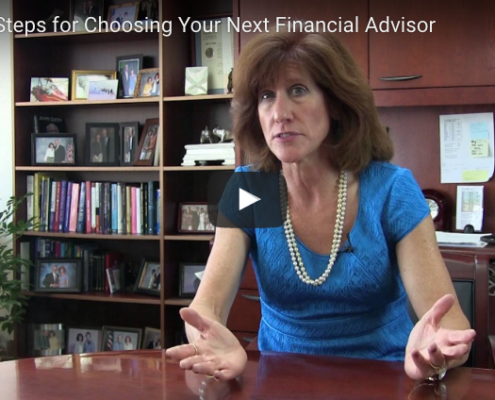 https://www.youtube.com/watch?v=tp7dCiM2BIc The number and variety of financial advisors today is simply astounding. From those who specialize in fortifying money to those who believe in growing wealth as quickly as possible, there is no lack…
https://prosperion.us/wp-content/uploads/2013/07/3_steps_for_choosing_a_financial_advisor.png
424
758
Sybil Praski
https://prosperion.us/wp-content/uploads/2017/02/whitelogosized.png
Sybil Praski
2013-07-11 15:47:55
2017-03-31 11:59:40
3 Simple Steps for Choosing Your Next Financial Advisor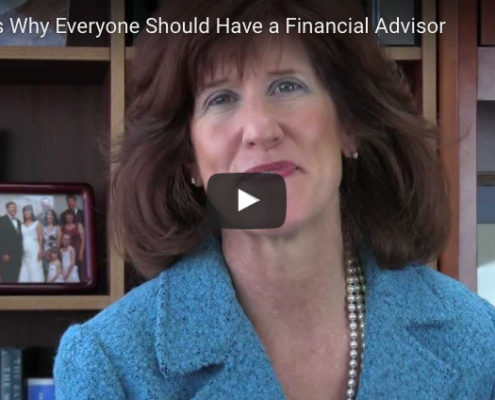 https://www.youtube.com/watch?v=QNq2E03joTg Money is often a stressful issue for most people. It's complicated, confusing, emotional and most of all – important. There is no way to simply put personal finance on the backburner and let it…
https://prosperion.us/wp-content/uploads/2013/02/3_reasons_to_have_a_financial_advisor.png
424
757
Sybil Praski
https://prosperion.us/wp-content/uploads/2017/02/whitelogosized.png
Sybil Praski
2013-02-27 19:04:22
2017-03-31 13:27:30
3 Reasons Why Everyone Should Have a Financial Advisor