Closing the Wealth Gap Starts with a High School Financial Literacy Requirement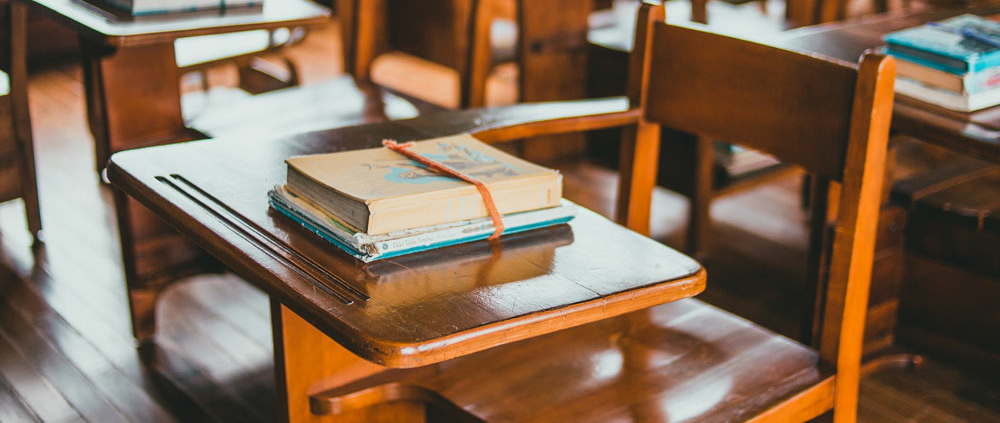 What lessons do you wish you could teach your younger self? I hear many answers from people, but the most prominent is finance. I'm not talking about opening a bank account or balancing a checkbook, but fundamental financial topics. Questions like how and why to invest, the economics of student loans, and basics like how credit card interest works. We learn these subjects, often the hard way, long after the choices come back to bite us.
As a financial advisor, I've often heard, "If I had." If I had saved more, invested more, learned how much six years of college would cost…"
The point is we don't do enough to educate students about the importance of finance. While I don't disparage other areas of study, I contend that we need to make personal finance a required subject for those graduating high school.
Studies have shown that low financial literacy leads to poor credit behaviors, including higher borrowing rates, mortgage delinquency, and home foreclosure. Alternatively, high school students introduced to financial literacy make better financial decisions leading to positive asset accumulation. A recent survey from EVERFI found that 53 percent of college students reported feeling "less prepared to manage their money than to face any other challenge associated with college."
According to Teach for America, a 2018 study conducted by Dr. Carly Urban found that a diverse set of 18 to 22-year-olds required to take some form of financial literacy in high school had better credit scores. In another study, she found that financial literacy education led to students preferring low-interest federal loans for college. And while they tended to borrow more federal student loans, they had higher college persistence rates and were more likely to graduate.
In March 2022, Florida Governor Ron DeSantis signed a Financial Literacy Act Bill requiring high school students to take a financial literacy course to receive a high school diploma beginning with students entering high school in the 2023-2024 school year. According to Next Gen Personal Finance's Financial Education Bill Tracker, as of May 3, 2022, 50 financial education bills are alive in 19 states, but none in Colorado. Currently, only about 25% of Colorado school districts include personal finance in their approved graduation requirements.
Last June, Colorado House Bill 21-1200 was signed by Governor Polis. The bill "added to the resources contained in the existing financial literacy resource bank created and maintained by the state board-specific references relating to assessing the affordability of higher education and how to budget and pay for higher education, as well as how to manage student loan debt; understanding the purpose of and how to access and complete the FAFSA or CASFA forms; understanding credit cards and credit card debt; understanding the home buying process, including home loans and managing mortgage debt; and understanding retirement plans, including investments and retirement benefits."
I'm encouraged by their focus on financial literacy, but this bill looks like the equivalent of, "Here, we Googled this for you."
Closing the wealth gap, especially for low-income students, starts with a focus on personal finance and how wealth is built. As I am fond of saying, time in the markets beats timing the markets simply due to the nature of compound interest. Wealth is built over time.
Imagine if we started that clock sooner! If Colorado students were taught the importance of saving and investing. What if they learned that with discipline, time, and good investor behavior, their wealth is likely to grow throughout their lives? To me, this pursuit is every bit as important as other subjects.
When my sons were age five and ten, I asked them where we should invest a tax refund. They enjoyed a Frappuccino, so we looked up a small company called Starbucks. I explained how this business worked, the cost of the cup, milk, chocolate, whipped cream, labor, rent, etc., versus the price of the Frappuccino. We purchased some shares. As the business grew, so did their understanding of how and why people invest.
The tools to build wealth in this country are available, but the knowledge is not. By educating students to start investing in their future at a much younger age, we arm them with the resources needed to accumulate wealth throughout their lives and level the playing field for all.
The Colorado Legislature hasn't gone far enough in ensuring all students have a solid financial foundation. It's time they follow the lead of other states and pass legislation requiring a personal finance course for all high school students. Let's give them the best opportunity for a financially prosperous future. I urge you to contact your legislators and ask them to support a financial literacy graduation requirement.
https://prosperion.us/wp-content/uploads/2022/06/classroom.jpg
646
1000
Steve Booren
https://prosperion.us/wp-content/uploads/2017/02/whitelogosized.png
Steve Booren
2022-06-02 08:58:25
2022-06-02 09:05:03
Closing the Wealth Gap Starts with a High School Financial Literacy Requirement