Fire Drills and Why We Do Them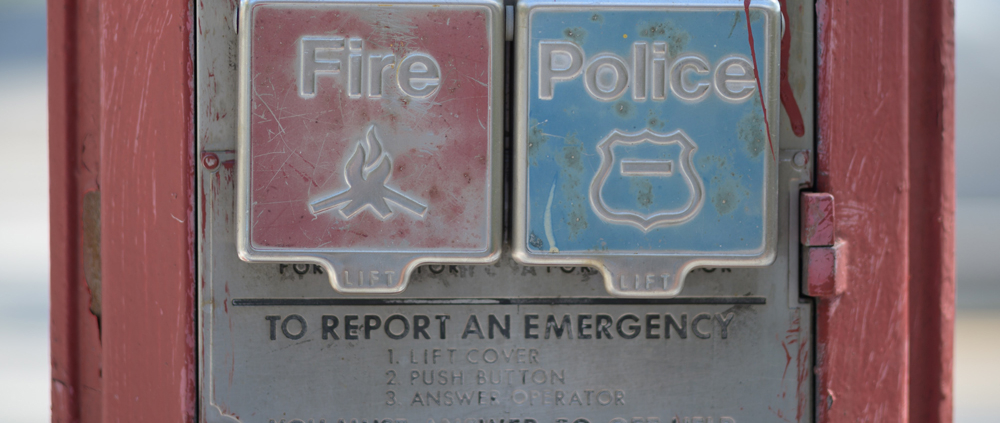 Every meeting we have with clients includes a line item on the agenda: Fire Drill. 
What would you do if the market dropped significantly tomorrow? What would that look like for you? For years now it has felt like an unnecessary discussion point, even with the occasional pull back due due to a tweet or tariff threat. Yet we keep it on the agenda because, in the words of Mike Tyson, "Everyone has a plan until they're punched in the face."
Two months ago, no one could have anticipated a worldwide pandemic resulting in a virtual halt of economic activity. Yet it happened. But isn't that the purpose of fire drills? To know what the plan is if-and-when something disastrous happens?
Recall Captain Sully, who on January 15, 2009, took off from New York's Laguardia one clear morning. Suddenly everything changed as the plane lost both engines due to a flock of birds at a low altitude. This was a real fire, not a fire drill. But under stressful conditions, the pilot did the right thing, safely landing in the Hudson River. Proper training, a plan, and a cool level head literally saved lives that day. Though the stakes may not be as high for us as investors, the value of the process is equally important.
In times like these we are reminded of the value of a plan, the importance of a budget, and the reasoning behind some of our rationale. For instance we encourage clients to:
Be Debt-Free – no mortgage, no car payments, no liabilities, nada! –

when you are debt free you can weather nearly any storm.

Have an emergency reserve that is 3 – 6 months of your budget, up to 12 months if your employment has risk

– emergencies happen. Those who fail to prepare for emergencies experience more pain

Set aside a project reserve for those expenses you plan on spending in the next year or two. Examples: weddings, vacations, home remodeling, automobile replacements, etc. those extraordinary expenses that come up. –

we do not want the value of your portfolio to dictate how you live your life or postpone your dreams

Invest the remainder in an investment strategy that works toward achieving your goals
We believe the reason many people save and invest is for income; income today or income tomorrow. We also believe this income MUST grow. If it does not grow, or is fixed, you will lose purchasing power over time. This means your money buys you less goods and services each year. That does not bode well for a 30 – 40 year retirement timeframe. At a hypothetical 3 percent inflation rate, $6,000 per month today only buys $3,000 per month of groceries in just 24 years – not a good plan. This is why we advocate for investing in businesses that have historically grown their dividends at 2-3 times the inflation rate. Growth of your income is the only way to protect your purchasing power.
Just like Captain Sully's experience, the process defines the outcome. Define a strategy and practice it. What causes the problem is irrelevant, how you react to it is what matters. 
Tuesday March 24, 2020  was a clinic on why it is impossible to time the market. The Dow had the best day in almost 90 years, up 11.4 percent in one day! Can you imagine what the market will do in response to a vaccine or the eventual containment of the virus (which is seemingly happening in China)? Markets tend to bottom three to six months prior to a recession ending. In all likelihood the Coronavirus will result in something that feels like a recession, but it may not actually meet the true definition of a recession (two consecutive quarters of negative GDP growth). I would not be surprised to see economic data in Q2 be sharply lower, followed by a quick rebound in Q3 and Q4 as we curb this virus.
If you are contributing to a 401(k) plan through your employer consider keeping your contributions consistent, even though it may appear there is a leak in your account. Just because bond prices and fixed income are up doesn't mean it's a good time to invest in them. Remember, fixed income is fixed, meaning the income will not grow over time. As famous investor Shelby Cullom Davis once said, "Bonds are supposed to offer risk-free return, but they're now priced to offer return-free risk." Low interest rates mean higher bond prices and when interest rates rise, bond prices will likely decrease.
The coronavirus has forced the world to hit the pause button. We will be different tomorrow because of this experience. New opportunities will arise, old methods will be left behind. 
Never bet against America, innovators or entrepreneurs. Our country creates bigger futures, and we're pretty darn good at it.
We're all in this together, and together we will make it through. If there's one thing we've learned from COVID-19: Treat your portfolio like you treat your face: don't touch it.
https://prosperion.us/wp-content/uploads/2020/03/fire-drill.jpg
500
1000
Steve Booren
https://prosperion.us/wp-content/uploads/2017/02/whitelogosized.png
Steve Booren
2020-03-27 09:48:46
2020-03-27 10:09:57
Fire Drills and Why We Do Them