Five Moves To Get Your Kids On The Right Foot Financially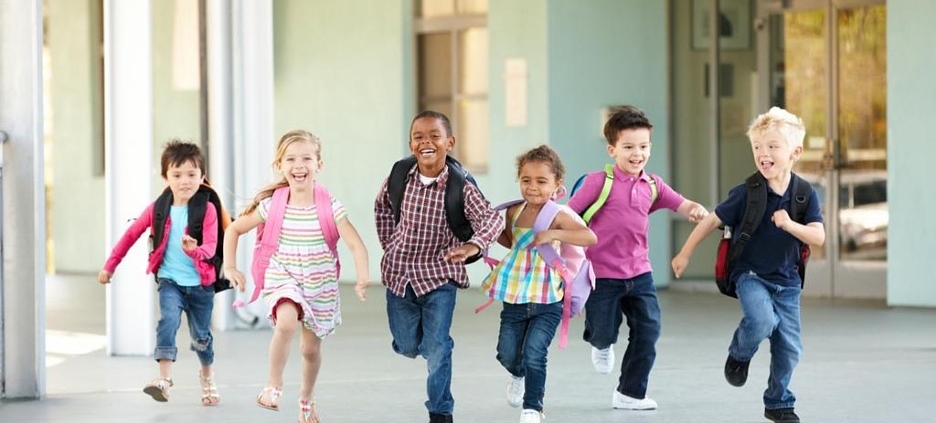 As parents, there's so much we want our kids to learn: right from wrong, how to be confident, how to serve others—and how to be wise with their money. Regardless of our kids' eventual career path, we hope they can attain financial security and have the confidence to make informed decisions with their money.
We can help them get on the right financial foot by making a few smart moves early.
1. Plan Early For College
College tuition is typically the biggest expense you'll face while raising your children. And if they're forced to take out loans, it can be a significant burden as they are just starting out in life. Ideally, start saving for your child's college education as early as possible, even if that means putting away $100 a month into a separate savings account.
Once your child is in high school, it's time to discuss their post-high school plans seriously. Will they attend community college first? Are their top schools public or private institutions? Will their desired career require graduate, medical, or law school?
Undergraduate tuition at private colleges averages $41,411, compared to $11,171 for state residents attending public colleges.[1] And for a graduate program, it can cost $30,000 to $40,000 per year.[2]
When your child reaches junior or senior year of high school, encourage them to research grants and scholarships to reduce the tuition burden. If a loan is needed, investigate interest rates and compare the benefits of private versus public school loans.
By keeping your kids involved in the college planning process, they'll learn the value of planning ahead for financial goals and how to save for major expenses.
2. Set Them Up With A Bank Account
Once your kids are earning money—whether through an allowance you provide or a job—consider setting up an interest-bearing bank account for them. This helps teach them about banking, saving, record-keeping, and the power of compound interest.
One option is to open a savings account in your and your child's name. While setting up the account at the bank, share with them how interest works and how their money can grow the more they save.
3. Start A Family Budget
Knowing where your money is going is essential for achieving financial success. Anyone at any age can benefit from a budget. Help your kids improve their money management skills by starting a family budget. You can use an online program, such as Mint, or the ever-reliable spreadsheet.
Teach your kids to track their purchases and how much they're saving each month. You can create family goals, such as a vacation, that everyone contributes to so your kids learn the value of working toward long-term goals (and the satisfaction that comes with reaching those goals).
4. Get Involved With Charity
Money doesn't just buy things. It can also be used to help other people. As a family, research a charitable organization or cause to which you want to donate. Each family member can contribute a percentage or dollar amount to the charity either monthly or annually.
This seemingly small move can help your kids understand the different ways money can be used, as well as how fulfilling it can be to give rather than receive.
5. Recruit Professional Help
As a parent myself, I understand the desire to educate our children about finance. With everything already on our plates as parents, remember that it's okay to ask for help. An experienced financial professional can ease your burden and partner with you and your children on your financial journey.
It can be helpful to introduce your kids to your financial advisor; if you don't have one already, it might be best to find one willing to work with your entire family. An advisor can help your children start investing and learn the importance of saving for retirement as early as possible.
The more financial knowledge your kids have, the better equipped they'll be to start off on the right financial foot once they graduate college and enter the adult world. Our team at Prosperion Financial Advisors would be happy to meet with you and your children to talk about money management and identify opportunities to start saving and investing early. To schedule an introductory meeting with Nelisha, call 303-793-3202, book online here, or email nelisha.firestone@lpl.com.
About Nelisha
Nelisha Firestone is an LPL Financial Advisor with Prosperion Financial Advisors, an independent fee-only financial planning firm based in Denver, CO. With over 16 years of experience, Nelisha is passionate about guiding women to live their best lives by crafting their road map to financial security and freedom. Her drive to help women comes from watching her grandmother, who was widowed at the age of 49, struggle financially after her husband died. Nelisha recognizes that if her grandmother had someone in her life to offer her sound financial advice, she would have lived a much better life. That's why Nelisha specializes in serving female business owners and single women with comprehensive financial planning and wealth management services. She recognizes that women have unique challenges, and she partners with her clients by educating and empowering them to make the best financial decisions possible. Nelisha has a bachelor's degree from Kansas State University and is married to a Colorado native. Nelisha and her husband have two beautiful daughters, Addison and Eden, and love to spend time in the great outdoors hiking, skiing, and camping—to name a few! To learn more about Nelisha, connect with her on LinkedIn.
[1]https://www.usnews.com/education/best-colleges/paying-for-college/articles/what-you-need-to-know-about-college-tuition-costs
[2]https://studentloanhero.com/featured/how-much-does-a-masters-degree-cost-georgia-tech/#:~:text=According%20to%20Peterson's%2C%20an%20educational,year%20on%20tuition%20and%20fees
https://prosperion.us/wp-content/uploads/2021/06/kids-running.jpg
468
936
Nelisha Firestone
https://prosperion.us/wp-content/uploads/2017/02/whitelogosized.png
Nelisha Firestone
2021-06-21 15:36:10
2021-06-21 15:36:25
Five Moves To Get Your Kids On The Right Foot Financially