5 Important Actions To Take During Financial Literacy Month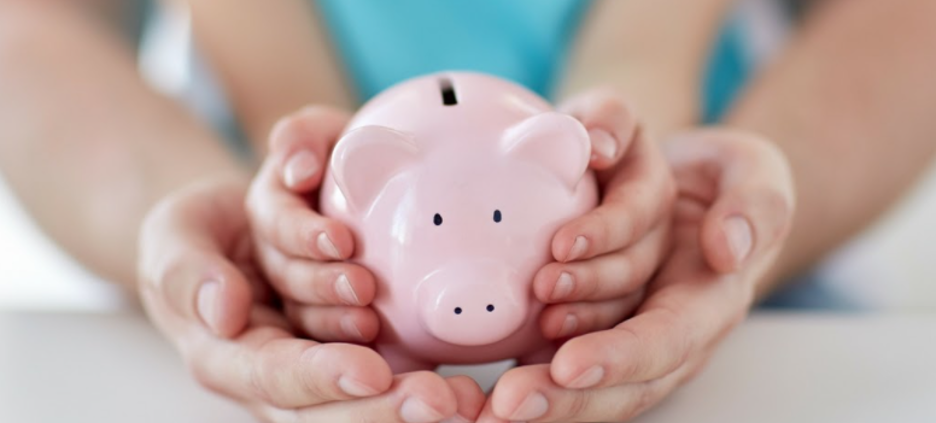 Happy Financial Literacy Month! Financial literacy is the ability to understand your comprehensive financial situation and make effective, optimal decisions using all the financial resources you have available. Financial literacy is a lifelong learning process. It is not something you can learn from a single book or course, and even professionals who have degrees in finance continually improve their financial literacy.
Therefore, Financial Literacy Month is an annual opportunity to reflect on your personal finances, celebrate the financial milestones you've achieved, and challenge yourself to commit to ongoing education about personal finance. With that in mind, here are 5 actions you can take to celebrate Financial Literacy Month and improve your knowledge of your personal finances starting now.
1. Revisit (Or Create) Your Budget
Finding a budgeting process that works well for you—and committing to ongoing budgeting—is one of the best ways to understand your financial habits and mindset. A budget reveals how you spend your income and gives you the opportunity to make more informed choices with your money.
When you follow a budget that categorizes your expenses, it's easier to see where you can cut back and reallocate funds to tackle debt balances or ramp up your progress toward savings goals. Budgeting does not mean you have to sacrifice spending on guilty pleasures, but it does give you more clarity and control to decide how you want to spend your money.
Most banks and/or credit card institutions provide year-end spending report summaries.  Accessing these reports is a great way to start assessing your spending patterns.
2. Check Your Credit Reports
Checking your credit reports is FREE and is important for many reasons, not the least of which is you will identify possible mistakes on your report or identity theft sooner rather than later. Recognizing identity theft sooner allows you to freeze your credit and prevents thieves from taking out loans in your name that could potentially damage your financial future for years to come.
Checking your credit reports also lets you know how you appear to lenders as a potential borrower. If your creditworthiness is less than desirable, your credit reports reveal problematic areas and give you the knowledge you need to rectify decisions that are having a negative impact on your credit rating.
3. Make A Plan To Reach Financial Goals
Everyone has financial goals. Whether your financial goals are in your head or you have shared them with a trusted financial expert, we recommend writing them down. Be as specific as possible. Write down how much it will cost and when you would like to reach that goal.  For instance, I want to buy a new home in 2025 for $650,000 having saved $130,000 for the down payment.  Being specific, helps you calculate how much you need to save each month to be successful in reaching that goal.
Tell a friend- some people think sharing your goals improves your likelihood of reaching them.[1]
4. Never Stop Learning
As we said above, financial literacy is a lifelong process. We think small, consistent steps are more valuable over the long run and set you up for success.
Where are you today in your financial literacy journey?  Take our quick quiz to assess your knowledge base.
5. Partner With An Advisor
Finally, at some point in your life, you're probably going to need a personal finance expert who can deepen your education and help you fully understand all your financial opportunities and choices. At Prosperion Financial Advisors, Nelisha Firestone focuses on serving the unique needs of women investors. To schedule an introductory meeting with Nelisha, call 303-793-3202, book online here, or email nelisha.firestone@lpl.com.
About Nelisha
Nelisha Firestone is an LPL Financial Advisor with Prosperion Financial Advisors, an independent fee-only financial planning firm based in Denver, CO. With over 16 years of experience, Nelisha is passionate about guiding women to live their best lives by crafting their road map to financial security and freedom. Her drive to help women comes from watching her grandmother, who was widowed at the age of 49, struggle financially after her husband died. Nelisha recognizes that if her grandmother had someone in her life to offer her sound financial advice, she would have lived a much better life. That's why Nelisha specializes in serving female business owners and single women with comprehensive financial planning and wealth management services. She recognizes that women have unique challenges, and she partners with her clients by educating and empowering them to make the best financial decisions possible. Nelisha has a bachelor's degree from Kansas State University and is married to a Colorado native. Nelisha and her husband have two beautiful daughters, Addison and Eden, and love to spend time in the great outdoors hiking, skiing, and camping—to name a few! To learn more about Nelisha, connect with her on LinkedIn.
[1] https://management30.com/blog/writing-down-goals-for-success/
https://prosperion.us/wp-content/uploads/2021/04/pigg-bank.png
468
936
Nelisha Firestone
https://prosperion.us/wp-content/uploads/2017/02/whitelogosized.png
Nelisha Firestone
2021-04-21 14:30:56
2021-04-21 14:31:15
5 Important Actions To Take During Financial Literacy Month