How to Go Paperless with LPL Financial
This guide explains how to activate Go Paperless settings in Account View to begin receiving statements and other investment account documents electronically. Log in to Account View by clicking Account View Login in the upper right corner of this website.
Accessing Paperless Settings
1. While logged into Account View, click on Documents and Statements.

2. Click on Paperless Settings.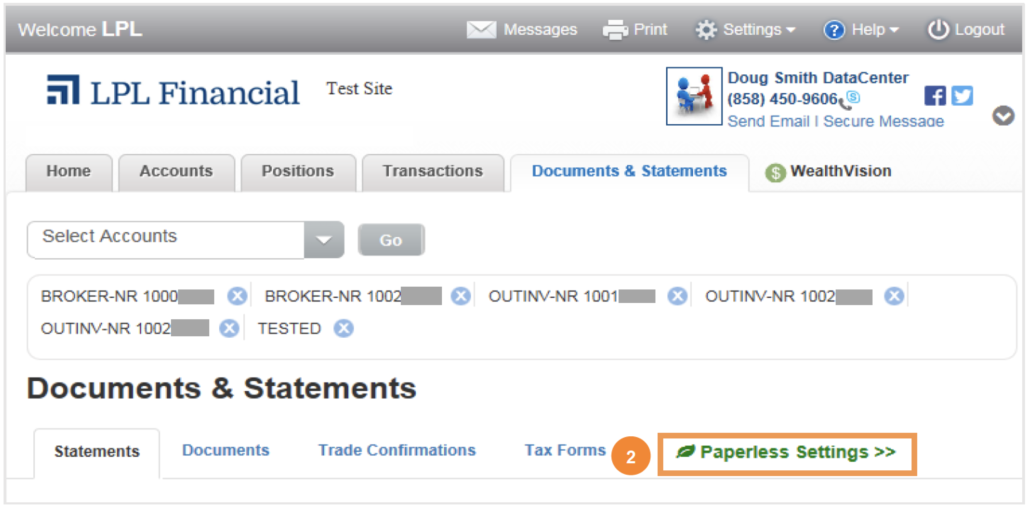 3. Select the individual document categories that you want to receive electronically, then click Save. To choose all categories, click the Go 100% Green button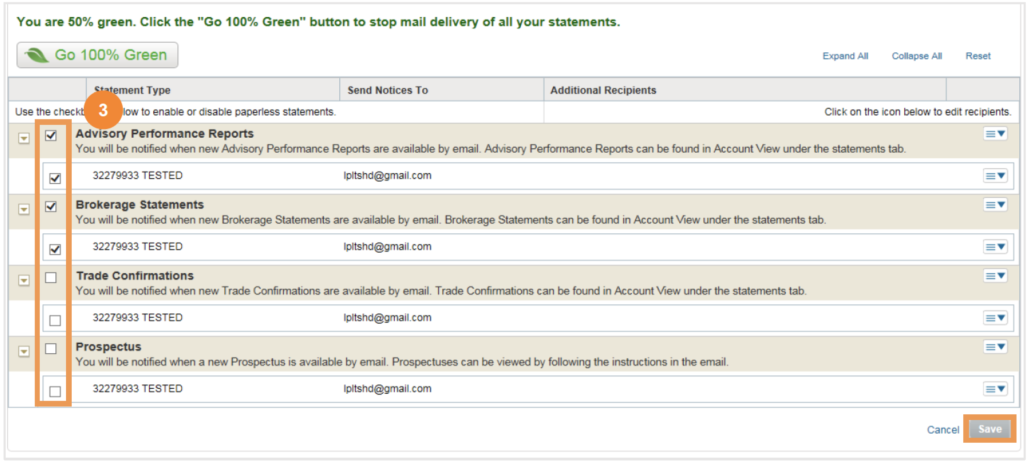 Note: This account list will show both accounts that you own and any that you may only have an affiliation with (as a trustee, custodian, etc.) You will only be able to go paperless on accounts that you own. If you would like to activate paperless settings on accounts shown here that you may not own directly, email your advisor with your request for further assistance.
4. To change the email address for e-delivery or to add an additional recipient, first click on the button with three horizontal lines to the right of the particular document or account. A dialog box will open.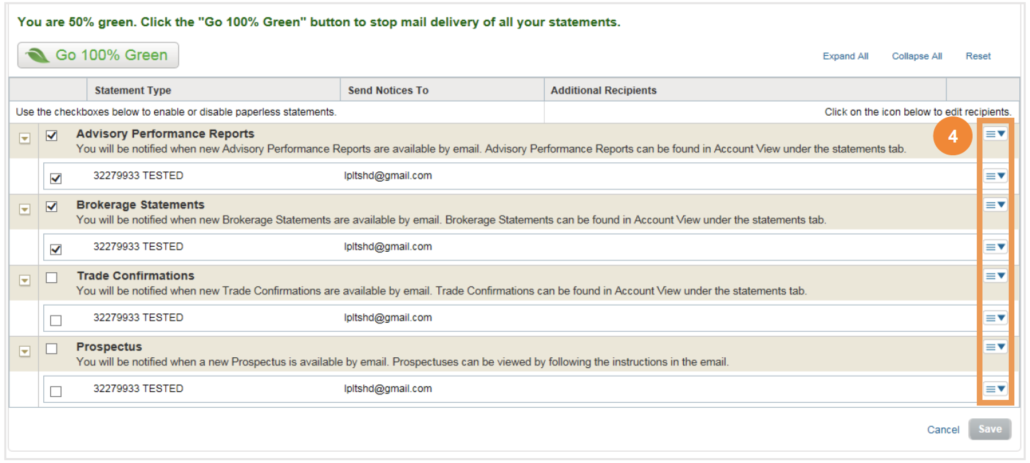 5. Enter an email address in the box or click Add Recipient as needed. Click OK to save changes.
Additional Paperless Options
While Account View offers the ability to go paperless for prospectuses, you may also wish to go paperless with additional shareholder information like proxies and annual reports. Ironically, this requires a paper form. Please contact our office and we'd be happy to assist with the process.