Danny Kellogg CFP®, RICP® – LPL Financial Advisor
Hello! I am Danny Kellogg, an LPL Financial Advisor with Prosperion Financial Advisors.
The best part about my job is using my experience and education to help clients discover how their financial resources can serve them.
To deepen my knowledge and demonstrate my dedication to serving clients at the highest level, I became a CERTIFIED FINANCIAL PLANNER® and Retirement Income Certified Professional®.
After gaining experience with both startup and large companies, my passion for helping people fueled my desire to establish an independent advisory practice. But going independent doesn't have to mean going it alone, so when I was offered the opportunity to join the advisors at Prosperion I signed up. It was important to establish myself as an independent financial advisor so that I could serve clients in the best way for them, without the pressure of products to push or corporate metrics to meet, and to tap into the experience and collaboration offered by others at the firm.
Throughout my career I've worked on portfolios big and small: from those with only a few hundred thousand to those with greater than $1 billion. While each offer their unique challenges, I've found I do my best work for clients with assets between five hundred thousand and five million.
I began my career with extensive training as an analyst at a large Wall Street firm where our clients were ultra-high net worth families. My role was to create proposals and portfolio reviews for our clients, which provided me a better understanding of the needs and wants of these often-complicated and complex financial plans.
An opportunity to join a digital wealth management start up found me spending the next 8 years growing the company through acquisition and serving in a few different advisory roles. For most of my tenure, I was a Financial Advisor to several hundred high net worth individuals and families. In that role I gained experience with all phases of the financial planning process, including investment portfolio strategy, cash flow analysis, savings strategies, retirement planning, debt reduction, insurance planning, education planning and more.
During the last two years, I served as the Financial Planning Income Specialist for the firm. I was the go-to resource on all topics related to retirement income planning for our advisors and their clients. Most of my time was spent analyzing strategies for claiming Social Security, evaluating payout options for pension plans, providing Roth conversion analyses, and reviewing withdrawal strategies for retirement income. I completed over 1,500 Social Security analyses for our clients, which allowed me to develop significant knowledge about Social Security benefits and the intricacies involved.
What does all that experience mean for you and your family? Simply that I am prepared and excited to help you navigate your financial life to achieve your goals.
On the personal side, my wife Elizabeth and I are both proud Colorado natives. We live in Centennial, CO with our daughter Libby and golden retriever Aggie. I am an avid Colorado sports fan who enjoys cheering on the Rockies, Broncos, Avalanche, Nuggets and Colorado State University Rams. When I am not helping clients, I enjoy spending time with my family and playing golf.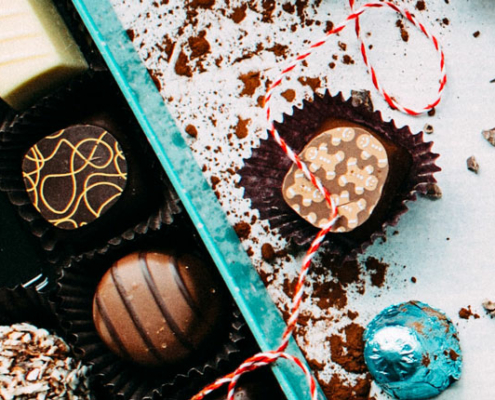 He was sitting on a bus stop bench outside a tranquil park, wearing a khaki suit, checkered blue shirt and sneakers. A plain white box rested on his lap when he greeted a stranger and offered her a chocolate saying, "My Mama always…
https://prosperion.us/wp-content/uploads/2021/07/box-of-chocolates.jpg
430
1000
Danny Kellogg
https://prosperion.us/wp-content/uploads/2017/02/whitelogosized.png
Danny Kellogg
2021-07-14 14:57:51
2021-07-14 14:57:51
Many Americans Face a Bitter-Sweet Early Retirement. What Should They Do?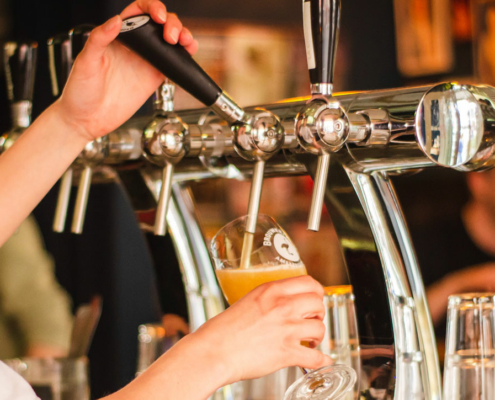 On sunny afternoons, my wife and I enjoy finding a patio at a local brewery to enjoy a cold beverage and play card games. Our favorite spot is Living The Dream Brewing in Highlands Ranch (Drink Local!). When there, I suggest trying one of their…
https://prosperion.us/wp-content/uploads/2021/06/craft-brewery.jpg
725
1500
Danny Kellogg
https://prosperion.us/wp-content/uploads/2017/02/whitelogosized.png
Danny Kellogg
2021-06-25 11:08:50
2021-06-25 11:08:50
Craft Beer & Why You Need a Financial Advisor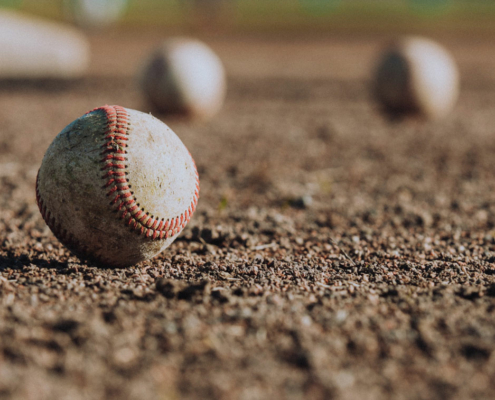 "Every day is a new opportunity. You can build on yesterday's success or put its failures behind and start over again. That's the way life is, with a new game every day, and that's the way baseball is." – Bob Feller  Bob Feller,…
https://prosperion.us/wp-content/uploads/2021/06/baseball.jpg
757
1500
Danny Kellogg
https://prosperion.us/wp-content/uploads/2017/02/whitelogosized.png
Danny Kellogg
2021-06-25 11:06:20
2021-06-25 11:06:20
It's baseball season! What inning is your financial life in?